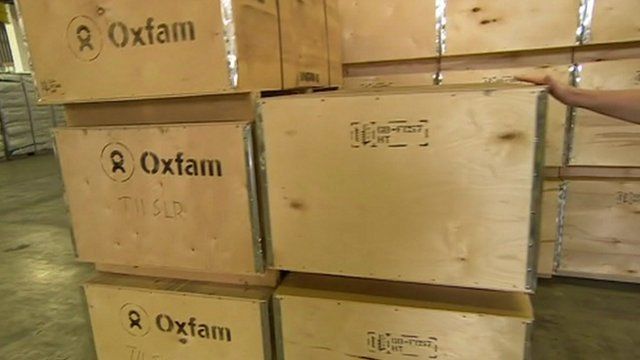 What is in the aid boxes Oxfam is sending to Syria?
12 September 2013 Last updated at 12:39 BST
Oxfam has loaded its first batch of aid bound for Syria.
The shipment includes sanitation equipment which has been amassed at an emergency warehouse in Bicester.
Ian Bray, from the charity, explains what the boxes contain.