Al-Qaeda in Yemen releases Saudi diplomat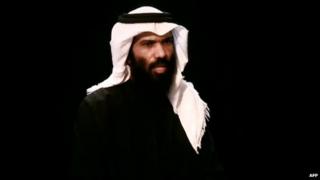 A Saudi diplomat held hostage in Yemen for almost three years by al-Qaeda in the Arabian Peninsula (AQAP) has been freed, officials say.
Abdullah al-Khalidi, Saudi Arabia's deputy consul in the southern port city of Aden, was seized in March 2012.
He appeared in several AQAP videos that called on the Saudi authorities to do more to secure his release.
An interior ministry statement carried by Saudi state media on Monday said that Mr Khalidi was now back in Riyadh.
It did not say how he came to be released but that it was a result of "intensive efforts" made by the kingdom's security services.
The jihadist group had sought the release of all its members detained in Saudi Arabia as well as a ransom in exchange for freeing Mr Khalidi.
AQAP initially asked for $10m (£6.5m) in ransom, but later doubled its demand to $20m (£13m), tribal mediators said in August 2012.
In December, AQAP militants shot dead two hostages - American journalist Luke Somers and South African teacher Pierre Korkie - during a failed attempt by US commandos to rescue them in south-eastern Yemen.