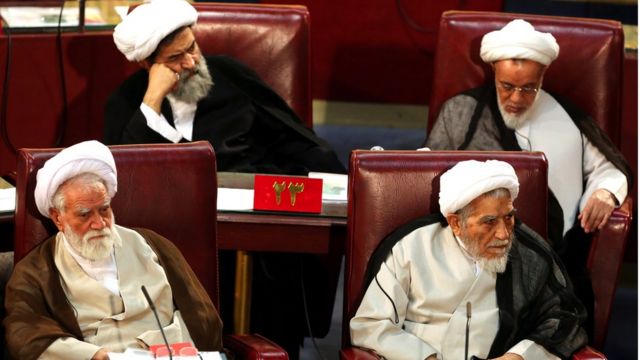 What is Iran's Assembly of Experts?
24 February 2016 Last updated at 00:18 GMT
Iranians go to the polls on 26 February in two key elections: one for a new parliament, and the other for the top clerical body, the Assembly of Experts.
The Assembly appoints the country's most powerful official, the Supreme Leader.
It sits for an eight-year term, and its next members may end up choosing the current Supreme Leader's successor.
BBC Persian Service explains what you need to know about the Assembly of Experts.
Video by Camelia Sadeghzadeh and Kasra Karimi