Saudi Ritz 'gilded jail' hotel to reopen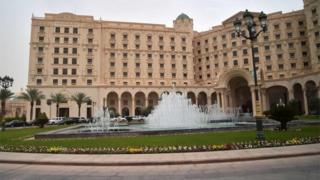 A luxury Saudi hotel which has been a detention centre for dozens of princes and top officials held in a corruption drive since November is to reopen.
The five-star Ritz-Carlton in Riyadh is taking bookings again from February, after being in lockdown since the surprise round-up of senior figures.
More than 200 princes, ministers and businessmen had been held there and in other hotels.
Some have since been freed after agreeing to hefty settlements.
Guests who were staying at the hotel at the time were relocated without warning when the high-ranking detainees were bussed in on 4 November.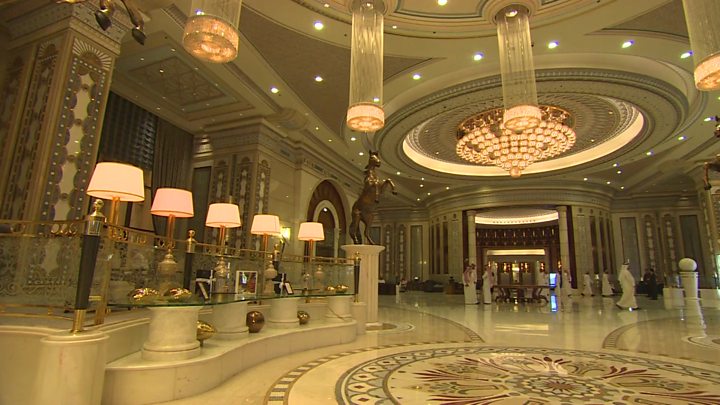 They were accused of corruption and given the option of repaying hundreds of millions of dollars in return for their freedom.
Those detained at the Ritz included internationally renowned businessman Prince Alwaleed bin Talal, one of the world's wealthiest men. He is still being held by the authorities.
Some of the detainees have reached settlements and been released, including Prince Miteb bin Abdullah, once seen as a contender to the throne. Prince Miteb, who was held for more than three weeks, was freed after agreeing to pay more than $1bn (£750m).
A spokesman at the Ritz-Carlton confirmed the hotel was taking reservations from mid-February but with the proviso that bookings might still be cancelled at short notice.
Saudi Arabia's attorney general has said $100bn had been "misused through systematic corruption and embezzlement over several decades".
Many ordinary Saudis have welcomed the move to tackle corruption with the hope that some of their nation's oil wealth will be redistributed to the general population.