Australia apology over army's Afghan Facebook 'racism'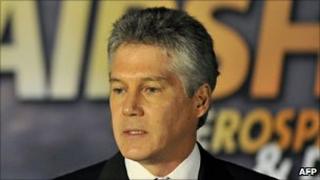 Australia has launched an investigation into racist videos and comments allegedly posted by troops serving in Afghanistan on the social networking site, Facebook.
Defence Minister Stephen Smith says he has apologised to his Afghan counterpart, Abdul Rahim Wardak.
The videos show soldiers using racist terms about Afghans, with one describing them as "smelly locals".
Australia's Seven Network News broadcast the material on Thursday.
Australia has 1,550 troops serving in Afghanistan's southern Uruzgan province.
Mr Smith said that any soldiers found to have posted offensive remarks or footage would be recalled from Afghanistan.
In one video people are heard laughing at an Afghan man as he fled from the site of an explosion and deriding him as a "scared... mufti".
"This action by a small number of people is appalling. I condemn it absolutely," Mr Smith told ABC radio.
"There is no place for our diggers on the ground in Afghanistan to engage in cultural abuse, to engage in racial abuse," he said, using a colloquial term for Australian soldiers.
Senior members of the Australian military would be leading the investigation, he said.
The Afghan ambassador in Australia said that he was satisifed an investigation would be carried out.
"It is very distressing, shocking and appalling, but I am sure that this does not represent the whole Australian forces' professionalism," Amanullah Jayhoon told the Associated Press news agency.