India state elections: Assam holds first phase of polls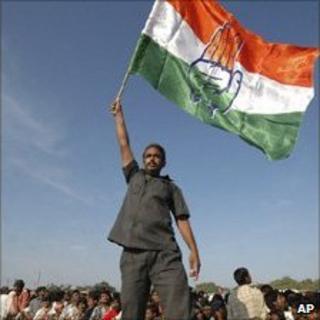 Polls have opened in India's north-eastern state of Assam in the first of key state elections in the country.
Over the next month polls will be also held in West Bengal, Tamil Nadu, Kerala and the union territory of Pondicherry.
The ruling Congress party is seeking a third successive term in Assam. Voting will take place in two phases.
About 12% of voters have already cast their ballots in the first two hours of polling in 62 of Assam's 126 assembly constituencies, reports say.
Voting for the remaining 64 constituencies in Assam will be held on 11 April.
Correspondents say that the state elections will hold the key to the immediate future of India's main communist party, the Communist Party of India (Marxist).
Reports say that the first phase of polling in Assam will be crucial to the Congress party's prospects - it won 37 of these 62 seats in the last elections in 2006.
More than 8.5 million voters are expected to cast their ballots at 11,264 polling stations in the two-phase elections in the state.
More than 140 million voters are eligible to cast their votes at some 150,000 polling stations during these state polls. Counting is due on 13 May.
The incumbent Communists in West Bengal and Kerala are facing a stiff challenge from a regional Congress breakaway party and the main Congress party.
In Tamil Nadu, however, the DMK party, a key federal ally of the Congress, is fighting a rival regional party, AIADMK.