World Cup cricket: Indian players showered with prizes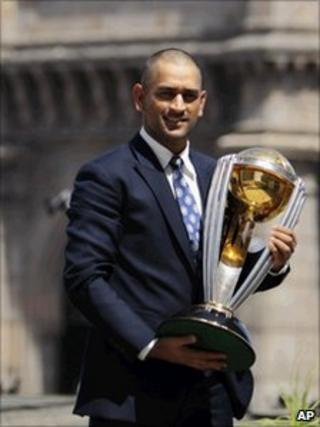 India's World Cup-winning cricketers have been showered with rewards from India's cricketing body and state governments.
Each player has been given a bonus of $225,000 (£140,000) by a delighted Board for Control of Cricket in India (BCCI).
State governments also announced cash prizes for players from their states.
India has been celebrating since the team won the World Cup final in Mumbai (Bombay) on Saturday night.
Fans spilled onto the streets of major cities and towns across India, celebrating till the early hours of Sunday morning.
Congress Party president Sonia Gandhi also stepped out on Saturday night to join the revellers.
The Delhi government has given Captain MS Dhoni $452,000 (£280,000); Punjab has given $225,000 to Yuvraj Singh and Maharashtra has matched that in a gift to Sachin Tendulkar. Many players have been offered apartments and plots of land.
Yuvraj Singh, Man of the Series, has also been given an Audi by the carmaker.
Indian Railways also announced first-class lifelong passes for the team members.