Inquiry into deadly India shoe factory blaze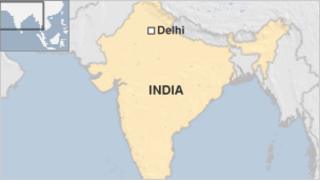 An official inquiry has been ordered into a fire at a footwear factory in the Indian capital, Delhi, which killed at least 10 people.
The dead were all workers employed in the factory, which was in the Peeragarhi area of the city.
Reports say those killed were trapped inside because the doors and windows were locked for security.
Police are looking for the factory owner, who was reportedly operating it without fire department clearance.
Ten more workers are missing, police say. About 80 people were working inside when the fire broke out on Wednesday evening.
It could only be brought under control late on Thursday.
It took fire fighters more that 12 hours to put out the blaze.
The cause is still not clear.