India court lifts gag on MP Amar Singh tapes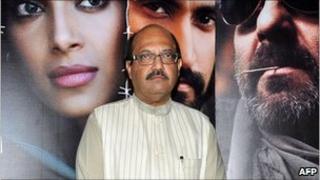 India's Supreme Court has lifted a gagging order which stopped the media from publishing and broadcasting taped phone conversations of MP Amar Singh.
Mr Singh complained in 2006 that his conversations with political leaders and Bollywood stars were recorded.
The MP was one of four top politicians who had claimed that the government was tapping their phones.
The government denied the charge but said tighter laws were needed on bugging and phone interception.
The court order prevented the media from reporting on Mr Singh's conversations in February 2006.
In its ruling on Wednesday, the Supreme Court said the politician had suppressed facts before the court in the case.
At the time of filing the complaint, Mr Singh was the general secretary of the regional Samajwadi Party - now a key constituent party in the country's governing coalition - and was close to its leader Mulayam Singh Yadav.
Mr Singh said at the time that he had copies of letters written by top officials in the Delhi police and the federal home ministry ordering their subordinates to tap his phone.
The home ministry said no such instructions were issued and the papers were "prima facie a clear case of forgery".
Mr Singh was expelled from the Samaljwadi party last year.
The Supreme Court ruled on Wednesday that people should have the right to know about the alleged illegal dealings of public figures in the discharge of their public functions.