Sri Lanka court orders LankaeNews block to be lifted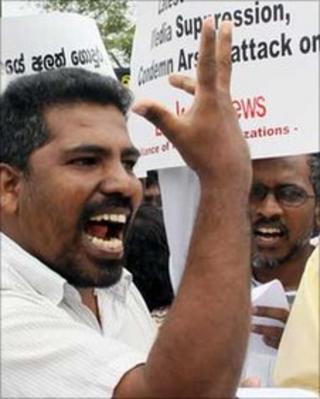 A court in Sri Lanka has ruled that a block on the pro-opposition LankaeNews website should be lifted.
The court also dismissed the contempt case against journalist Shantha Wijesooriya and ordered his release.
He has been in custody since the end of April, accused of writing a slanderous article about a magistrate.
Access to Lankaenews was blocked soon after the allegations were made against Mr Wijesooriya, but it remained available to international readers.
LankaeNews has been facing attacks, threats and intimidation since the presidential election of January 2010.