Four Nato troops killed by bomb in eastern Afghanistan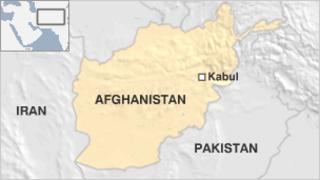 Four foreign troops have been killed by a roadside bomb in eastern Afghanistan, the Nato-led International Security Assistance Force (Isaf) has said.
A statement did not give their nationalities. Most of the troops serving in the country's east, near the border with Pakistan, are Americans.
At least 220 foreign troops have died in Afghanistan so far this year, according to the iCasualties website.
Earlier, Isaf said two Nato troops had been killed in the south on Friday.
It gave no further details about the deaths which came after separate insurgent attacks, but the UK said one of its soldiers had been killed while on patrol with the Afghan National Police in Lashkar Gah district of Helmand Province.
Fighting has intensified since the Taliban launched their spring offensive.
Saturday was the deadliest day for Nato-led troops since 26 May, when a total of nine US troops were killed in three incidents.
Eight were killed in separate roadside bombings in Kandahar province, and one died of injuries from a helicopter crash in Paktika.