Kashmiri killing: Worrying times for Pakistan militants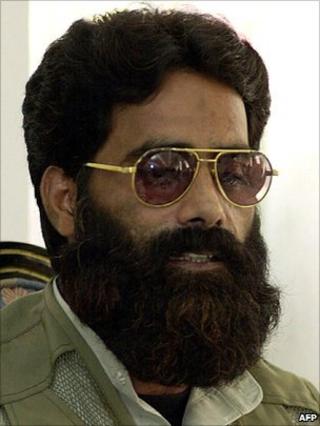 One thing that Ilyas Kashmiri's death confirms beyond doubt is that the top al-Qaeda and Taliban leaders are now on the run.
We have it from credible sources that Mr Kashmiri arrived in the Laman village of South Waziristan tribal region on Friday night as part of his plans to relocate there.
His base in neighbouring North Waziristan was under threat, amid reports that the Pakistani army may launch an operation there, the sources said.
The US drone struck merely half an hour after Mr Kashmiri's arrival in Laman. Tea had just been served, and not everybody had said their greetings yet.
So who led the drone to him? An answer may not be found immediately.
Over the years, the US Central Intelligence Agency (CIA) is understood to have recruited dozens of moles in the Pakistani tribal areas to provide real-time intelligence on the movement of Taliban and al-Qaeda fighters.
Many of these "spies" have been discovered and beheaded by Taliban militants in recent years.
There have also been recurrent off-the-record claims by Pakistani officials that some of the more high-profile drone strikes were conducted on the basis of information provided by Pakistan's own intelligence network in the region.
Significantly, a recent Associated Press report named Mr Kashmiri as one of five most-wanted al-Qaeda and Taliban leaders which the US leadership believed were hiding in Pakistan.
The report said that in meetings in recent weeks, the US and Pakistani leaders had agreed to set up joint intelligence teams to capture or kill these men.
Mr Kashmiri's death, coming as it does within days of these meetings, would thus point to a Pakistani hand.
The question is, was Mr Kashmiri still a Pakistani "asset" as he had been before?
Repeated arrests
Even though Mr Kashmiri has a long history of militancy, he emerged as a significant al-Qaeda leader only during the last couple of years.
During the Afghan war of the 1980s, he was only a small-time operator - recruited and trained by Pakistan's ISI intelligence service.
After the Russian withdrawal from Afghanistan in 1988, his former colleagues say he was deputed by the ISI to organise militant attacks on the Indian army in his native Kashmir region, which is disputed by India and Pakistan.
His group, the 313 Brigade, failed to make an impact in Kashmir, but he turned down the ISI's advice to merge it with Jaish-e-Mohammad, another Kashmir-focused group which the ISI floated in late 1990s.
In the post-9/11 period, when Pakistan's army-led government came under increasing pressure from the US to eliminate militant networks, Mr Kashmiri was among several figures who were repeatedly arrested and released in a confusing pattern, ostensibly to defuse international pressure.
During 2003-4, Mr Kashmiri was arrested twice, each time for a period exceeding six months, his relatives say. He was released on both occasions.
Many of his former colleagues believe the arrests dented his loyalty to the ISI and the Pakistani military, but the relatives reject this suggestion.
His profile as a militant commander began to rise in 2006 when American investigators suspected his group, then based in North Waziristan, of organising an attack on the US consulate in the southern Pakistani city of Karachi.
He is since believed to have temporarily held some important positions within al-Qaeda's network in Pakistan, though his final posting as al-Qaeda chief for Kashmir does not sound an important one because he hardly had any clout in Kashmir.
The fact that he featured on the top five most-wanted list in the US indicates that his death would be hailed as a major success in America's "war on terror".
By the same measure, it is certainly going to dampen the morale of the militants in North Waziristan, Pakistan's most secure militant sanctuary so far.
The fact that Mr Kashmiri was on the run during his last days is an indication that space for militants is shrinking in Pakistan's tribal regions.
But whether some important groups will be able to relocate to other areas is yet to be seen.