Bangladesh 'latter-day Robin Hood' is arrested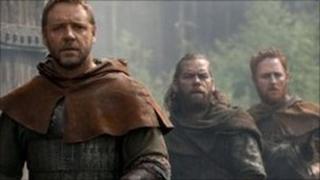 Bangladeshi police have arrested a burglar in the city of Chittagong who they say donated much of the proceeds of his crimes to good causes.
Police in the city told the BBC that Badiul Haq Nasir, 45, gave thousands of dollars acquired from two decades of crime to orphanages and mosques.
They say that none of the institutions that received cash from him was aware that it was from the proceeds of crime.
Mr Nasir has been dubbed by the press as a latter-day Robin Hood.
Robin Hood is a heroic outlaw in Mediaeval English folklore famed for robbing the rich and giving to the poor.
Police say that to his friends, neighbours and business acquaintances Mr Nasir was an affluent businessman living in a large house on the outskirts of Chittagong.
But officials say that in reality he was a residential and office burglar - as well as a jewel thief who had major connections in the criminal underworld. Police say his well-planned heists - conducted without violence - earned him thousands of dollars.
His generosity in giving to worthy causes as a result of these crimes earned him legendary status in dozens of villages in the Chittagong area.
"The villagers said he was a benevolent man willing to help anyone who needed it," local police chief Babul Akhter said. "They had no idea as to the real source of his wealth."
"Apart from being such a generous philanthropist, Nasir is probably the most efficient burglar in the country.
"He can pick any lock, get into any vault or gold shop by using a screwdriver and wrench."
Mr Nasir was arrested on Wednesday following a week-long manhunt. Police say that he was caught on a security camera breaking into a Chittagong shop.
"When we arrested him he asked for leniency because he said he was a benevolent burglar," said Mr Akhter.