Five militants die in raid on Pakistan checkpoint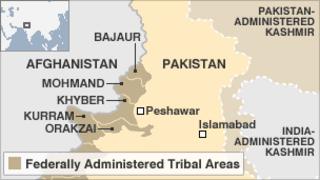 At least five militants were killed when insurgents attacked a police checkpoint in north-west Pakistan.
The attack took place at the Sarband checkpoint near Peshawar city and involved more than 50 militants.
An official told the BBC that they were tipped off about the attack and hence did not suffer any major casualties.
In another attack, a blast at a police checkpoint in Jamrud town in the Khyber tribal area killed a policeman and wounded three others, officials said.
The number of attacks by militants in Pakistan has risen sharply since al-Qaeda leader Osama Bin Laden was killed in a US commando raid last month.
At least 34 people were killed and 90 wounded after two explosions ripped through a market in the city of Peshawar about 10 days ago.