Maharashtra police check records after rave arrests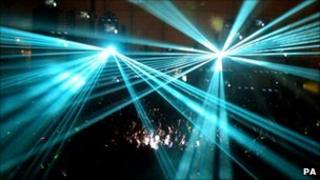 Police in the Indian state of Maharashtra are examining their records to see whether officers have attended a rave party.
The move follows the arrest of an an anti-narcotics cell officer at the weekend for allegedly attending a rave broken up by Mumbai (Bombay) police.
Dozens of people were arrested, some of them said to be linked to the entertainment industry.
The state government has ordered the records check.
Raves are parties with fast electronic music, often held at pre-decided secret locations.
They usually have flashing lights and some of those who attend use banned substances.
The legality of raves in Maharashtra is unclear, but police are known to raid those parties where there is a suspicion of drug abuse.
More than 300 Mumbai residents were arrested in 2009 after attending one.
One of those being held after this weekend's rave is policeman Anil Jadhav.
His arrest has clearly embarrassed Deputy Chief Minister RR Patil.
He is known for his opposition to Mumbai's booming night life culture and dance bars.
Mr Patil has ordered Mr Jadhav's suspension.
"We will go through the records of all officers of the anti-narcotics cell to see if others have also attended such parties in the past," he said.
Anti-drugs groups and non-governmental organisations have told local media that raves became popular after expatriates began coming to India in greater numbers over the last few years.
But expatriates in the city have expressed shock at the allegations, arguing that the culture existed long before their arrival.