Nepal police hold MP on passport fraud suspicion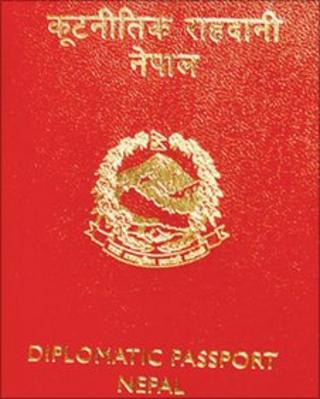 Police in Nepal have arrested a Member of Parliament on charges of selling his diplomatic passport.
Narad Muni Rana, from the Communist Party of Nepal-UML, is also being investigated by the government anti-corruption agency.
Several weeks ago, police arrested two other MPs on similar charges. Their cases are now being dealt with by the courts.
All the MPs have denied the accusations.
Holders of diplomatic passports are entitled to special treatment around the world at airport, customs and immigration control points.
Nepal is one of the few countries in the world which gives diplomatic passports to its MPs.