Suicide attack on Pakistan rally kills five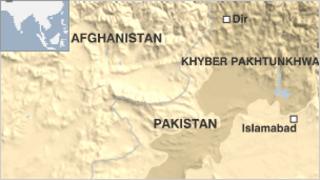 A suicide bomber has killed at least five people and wounded 19 others at a political rally in north-west Pakistan.
The blast in Battagram district of Khyber Pakhtunkhwa province was carried out by a young suicide bomber, dressed in white, police said.
The attack came as a senior member of the Pakistan Muslim League-Q party, Ameer Muqam, was to address the rally.
In a separate incident, a blast at an army weapons depot near Islamabad has injured three people, officials said.
An electric short-circuit caused the blast and fire, reports said.
Minister delayed
The policemen on duty got suspicious as the young man approached the rally in Battagram and they followed him, police said
The man asked the police not to come close, but when they trained their guns at him, he detonated the explosives.
Two policemen were among those killed in the attack, police said.
Mr Muqam, who was to be the main speaker at the rally, was delayed by a protest rally on the way, reports said.
"We had informed the local administration some time ago and there should have been proper security arrangements in place," he told Geo television after the attack.
It is not yet known who carried out the attack, but Taliban and al-Qaeda militants are active in parts of Khyber Pakhtunkhwa province.