Kidnapped Afghan deminers are released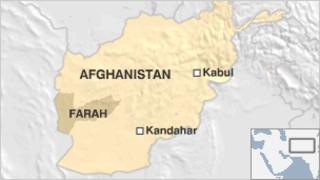 Twenty-seven Afghan landmine clearers who were kidnapped last week have been released by militants who killed four of them over the weekend.
Thirty-one deminers were seized in western Farah province on 6 July.
On Sunday, officials said that the bodies of six deminers were found. But the provincial government has now said that only four hostages were beheaded.
The abductions were blamed on Taliban but a spokesman for the insurgent group denied any involvement.
He said the deminers were seized by bandits.
"Twenty-seven of the abducted deminers were freed, and with the efforts of tribal elders and government officials they were went home," the AFP news agency quoted Naqibullah Shafee, a spokesman for the governor of Farah province, as saying.
The hostages were released after mediation by tribal elders and officials, Mr Shafee said.
Dozens of Afghans and foreigners have been kidnapped in Afghanistan in recent years, but most are freed in exchange for a ransom or a prisoner release.