Meeting on autism begins in Dhaka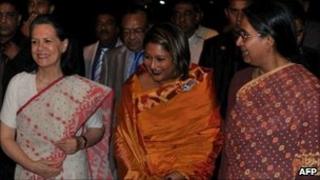 A two-day international conference on autism has begun in the Bangladeshi capital, Dhaka.
Experts and policy makers from around the globe will focus on promoting awareness on autism in Bangladesh and other South Asian countries.
The standard of diagnosis and care for autistic children in the region are said to be basic.
Autism is a lifelong neurological disorder that affects the ability to communicate and understand emotions.
It affects four times as many boys as girls and experts say the children often engage in repetitive behaviour.
There are still no definite figures on how many people have the condition worldwide but the number of people diagnosed is said to be increasing.
Bangladesh doesn't have specific data on those affected by autism but officials estimate that around 150,000 children may be classified as autistic.
"In a country like Bangladesh, we don't have the institutional facilities to diagnose what is the status," says Farah Kabir, from the aid agency Action Aid Bangladesh.
"If a family is fortunate enough to be able to afford to take an autistic child to a specialist hospital, then when they come back they don't have the facilities to follow up."
She says the most important thing is to create awareness that autistic children can be found as in many parts of the globe and how to deal with these children on a day-to-day basis.
During the two-day conference, the participating countries will also establish South Asia Autism Network to identify solutions to common challenges faced by each country and to provide training and conduct further research on the subject.
High-profile personalities like the Bangladeshi Prime Minister, Sheikh Hasina, and leader of India's governing Congress party Sonia Gandhi will be addressing the conference.