India to redraft sports control bill after objections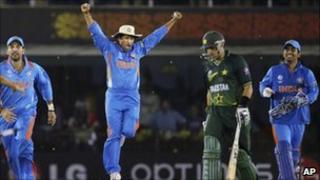 India's sports minister is to redraft a bill aimed at regulating the country's sports bodies and limiting the tenure of officials who run them.
The National Sports Development Bill faced stiff resistance from ministers who head cricket and football bodies.
The bill was drafted after corruption scandals during last year's Commonwealth Games in Delhi.
India's sports federations are mostly run by politicians and have often been accused of lacking transparency.
India's cabinet discussed the proposed law on Tuesday at a meeting chaired by Prime Minister Manmohan Singh.
The bill is "good intentioned, but needs to be reworked to address objections," media reports quoted Mr Singh as saying.
Reports, quoting unnamed officials, said the cabinet objected to some key clauses in the bill, including a limit of two terms of four years each for officials who head the sports federations, and a retirement age of 70.
At least five cabinet ministers, who head important sports federations, are said to have objected to the clauses.
They include Agriculture Minister Sharad Pawar, who heads the cash-rich cricket board and is the president of the International Cricket Council (ICC).
Sports Minister Ajay Maken said after the meeting that he had been asked to rework the bill before it was put before parliament.
Mr Maken has said that he does not want the proposed law to be "intrusive" but wants the federations to be "transparent and efficient".
The build-up to the 2010 Commonwealth Games in Delhi was overshadowed by revelations of corruption, incompetence and missed construction deadlines.
Up to $1.8bn (£1.1bn) was swindled from the budget, according to complaints to the government watchdog, Central Vigilance Commission.
The chief of the Games Suresh Kalmadi was arrested in April and removed from his post in January. He is charged with corruption, which he denies.