China lobbied over Pakistan man's imminent execution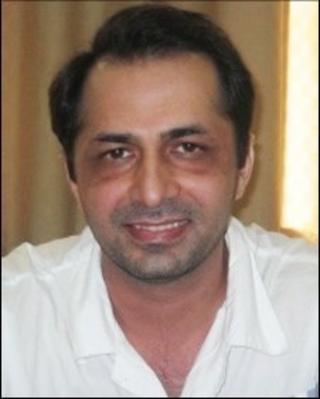 Human rights groups have urged China to stop the execution of Pakistani national Zahid Husain Shah, who has been convicted of drug smuggling.
Mr Shah, 35, was arrested in 2008 and sentenced to death in 2010.
He is due to be executed by lethal injection on Wednesday lunchtime in Pakistan - late afternoon in China.
Family members have appealed to the government to engage with China to postpone the execution - but it has refused to comment on the case.
China has also not commented on the details of the case.
Human rights groups have called on Beijing to stop the execution, while urging Islamabad to be more active in saving his life.
Asian Human Rights Commission (AHRC) said that the death penalty could be turned into life sentence with a single call from President Asif Ali Zardari.
"It is the primary duty of the Pakistan government to come forward and save the life of any Pakistani citizen who is made a victim because of the wrong advice from his lawyer and the sheer negligence of staff of the Pakistan embassy in Beijing," the AHRC said in a statement.
Not well
Mr Husain's cousin, Tasneem Fatima, is in Shanghai to lobby the Pakistani embassy. But she has told the BBC's Mehboob Khan that staff there have not been co-operative.
She said that Mr Shah's predicament had devastated his family who were all experiencing intense mental anguish over his plight.
Ms Fatima said that her cousin did not realise at the time of the crime that he was doing anything wrong, and was "trying to help out other Pakistanis" without knowing that he was in fact trafficking drugs.
Four other Pakistanis arrested with Mr Shah were sentenced to life imprisonment.
In February 2011 it was reported that Chinese government had postponed the execution of three Filipinos who were found guilty of drug smuggling.
Human rights group Amnesty International has meanwhile called for the Pakistani government to provide Mr Shah with "urgent additional consular assistance."
"Executing someone for drug related offences violates internationally accepted standards for imposing the death penalty," said Sam Zarifi, Amnesty's Asia-Pacific director.
Amnesty argues that no one sentenced to death receives a fair trial in China, where thousands of executions for drug trafficking take place every year, more than the rest of the world combined.