Death penalty for seven Pakistanis who killed teenagers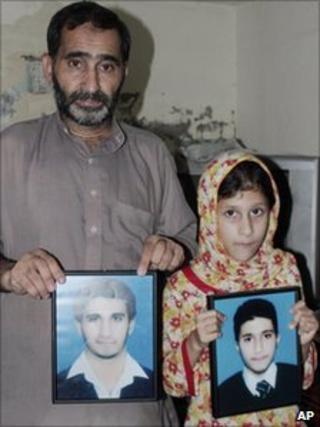 A court in Pakistan has given the death penalty to seven people who were caught on camera beating two teenaged brothers to death last year.
Six others were sent to life in jail while nine policemen, including the then police chief of Sialkot district, were given three-year jail terms.
Video of the killings in Sialkot showed police officers standing by as a mob beat the pair to death.
The brothers were mistaken for robbers, officials said.
Footage showed the youths protesting their innocence as they were beaten with sticks and wires.
The brothers, Mughees Butt, 19, and Muneeb Butt, 15, were then strung up on poles.
At one point, the screaming youths ask to be shot so their ordeal could end. The case caused outrage in Pakistan.
The anti-terrorism court in the city of Gujranwala announced its sentences shortly before midnight on Tuesday.
A total of 27 people had been charged in the case. Five were acquitted on grounds of insufficient evidence.
The policemen were found guilty of not intervening, and possibly abetting, the killings. Those convicted can appeal in the high court.