Natural gas discovered near Sri Lanka coast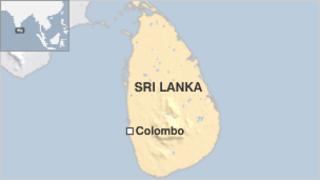 A natural gas field has been found for the first time off the coast of Sri Lanka, President Mahinda Rajapaksa has announced.
The president told a public meeting on Sunday that an Indian firm had found a gas field in the Mannar basin.
The government signed an agreement with the company, Cairn India Limited, in 2008 to explore for oil and gas off the country's north-western coast.
Cairn Lanka Limited, a subsidiary of the Indian firm, confirmed the find.
Cairn, which began exploratory drilling in August, issued a statement saying the discovery was made at a depth of 4,300 metres (14,000 feet) below sea level.
Cairn says that further drilling will be required to ascertain whether the discovery has commercial potential.
At present, Sri Lanka depends on imports for all its petroleum needs.