India policeman cleared of reporter Bhatnagar's murder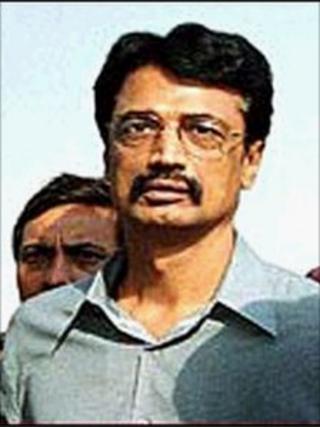 A court in India has overturned the conviction of a senior police officer found guilty of murdering a journalist of the Indian Express newspaper.
Ravi Kant Sharma and three others were found guilty of the murder of Shivani Bhatnagar and sentenced to life imprisonment by a lower court in 2008.
All the three appealed against their convictions in the Delhi High court.
The case created a stir when Mr Sharma's wife accused a former minister of a relationship with the dead woman.
Acquitting Mr Sharma and two others, the high court said there was no conclusive evidence against the police officer and that the "benefit of doubt" had to go to him.
The conviction of one man, Pradeep, has been upheld.
Correspondents say Mr Sharma's acquittal leaves a number of unanswered questions, including the motive behind Ms Bhatnagar's killing.
Shivani Bhatnagar was found strangled in her flat in the capital, Delhi, in January 1999.
The trial court was told that Mr Sharma and Ms Bhatnagar had had a relationship which turned sour after she had threatened to make their affair public.
The judge had said this appeared to be the motive for the murder.
But Mr Sharma's wife, Madhu, told reporters that a former federal minister, Pramod Mahajan, had been "involved" in the murder and that it was he who had been in a relationship with the journalist.
Before his death in 2006, Mr Mahajan denied the allegations, describing them as "absurd".
Mr Sharma has always maintained his innocence.
He was a senior police officer in Haryana state and had worked in the prime minister's office in Delhi.