Row over South Korea piano donations to Bangladesh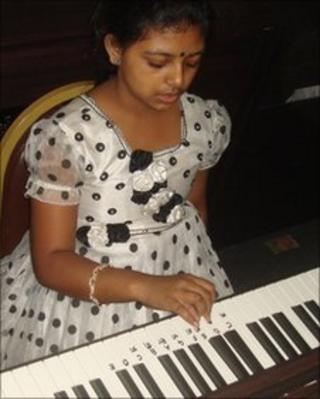 There has been criticism in Bangladesh of a move by a South Korean company to donate more than 90 digital pianos to government-run primary schools.
One teacher told the BBC that the money could have been spent more judiciously.
The donation is part of a scheme to provide 5,000 pianos to children who otherwise would not be able to learn a musical instrument.
The first set of pianos was handed over to headmasters from 91 schools at a ceremony in Dhaka on Thursday.
"This will help to enhance [the] cultural activities of our students, many of whom come from low-income groups and from rural areas," senior education official AKM Abdul Awal Majumder told the BBC.
But critics say that the money for the pianos has been misspent.
"There are 37,000 government primary schools in our country and many of them do not have proper buildings, benches, toilets and chairs," Rashedul Hasan, a Dhaka high school teacher, told the BBC.
"Some students don't even get free books. They could have used the money first to provide basic facilities to our schools."
But supporters of the scheme argue that far from being a waste of money it gives students the opportunity to learn more about music and encourages them to take up music.
"Some Bengali songs and Korean songs have already been pre-recorded into these digital pianos. This will help our children to play these songs on the piano," Mr Majumder said.
A two-member South Korean team, including a composer, has been training teachers about the operation and basic playing skills of digital pianos over the last few days.
These teachers will later on train other students.
"Each digital piano costs about $1,000 (£634). Along with the pianos we are also donating 50,000 blackboards to schools," a spokesman for the South Korean Booyoung company told the BBC.
Booyoung has constructed about 600 elementary schools and donated 500,000 blackboards and 60,000 digital pianos in Indonesia, Laos, Thailand, East Timor and Malaysia.