US web suicide case: Melchert-Dinkel pleads not guilty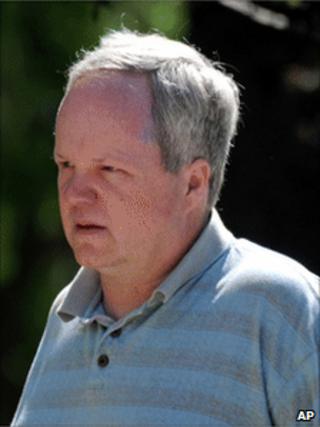 A US nurse accused of urging people he met online to commit suicide has pleaded not guilty to felony counts.
William Melchert-Dinkel is charged in connection with the deaths of Briton Mark Drybrough and Canadian Nadia Kajouji.
Prosecutors say he posed as a female nurse and advised them in chatrooms and e-mail on how to take their own lives, including by hanging.
His lawyer indicated he would pursue a freedom of speech defence.
In court in Rice County, Minnesota, Mr Melchert-Dinkel pleaded not guilty and requested a jury trial.
Prosecutors say he used nicknames such as Cami, Falcon Girl and Li Dao, and pretended to feel compassion for people contemplating suicide in chatrooms.
The investigation began when a woman in Wiltshire in the UK told the Saint Paul, Minnesota police department a person had been encouraging people to take their own lives on an internet forum.
Police in Britain and the US sifted through the contents of Mr Drybrough's computer and determined he had sought details online on how to hang himself.
They later determined that Mr Melchert-Dinkel, using an alias, had offered advice, prosecutors said in court filings.
Investigators in Minnesota and Canada also determined Mr Melchert-Dinkel had entered into a suicide pact with Ms Kajouji, whose body was later found in a river.