Libya says New York Times journalists will be freed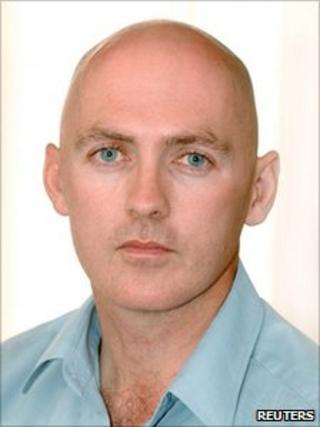 Four New York Times journalists who were reported missing in Libya were captured by loyalists of Col Muammar Gaddafi and will be freed on Friday, Col Gaddafi's son has told US media.
They were covering the Libyan conflict and were last heard from on Tuesday.
The group includes Beirut bureau chief Anthony Shadid, reporter Stephen Farrell and photographers Tyler Hicks and Lynsey Addario.
The four had reportedly entered Libya without visas over the Egyptian border.
"They entered the country illegally and when the army, when they liberated the city of Ajdabiya from the terrorists and they found her, they arrest her because you know, foreigners in this place," Seif al-Islam, Col Gaddafi's son, said in an ABC News interview on Thursday, apparently referring to Ms Addario.
"But then they were happy because they found out she is American, not European. And thanks to that, she will be free tomorrow," he said.
Libyan officials told the US state department on Thursday that all four would be released, the New York Times reported.
Mr Farrell, one of the missing reporters, was kidnapped by Taliban forces in Afghanistan in 2009 before being rescued by British commandos.
Four BBC journalists who had been captured by forces loyal to Col Muammar Gaddafi were released last week.
The Arabic service journalists were beaten with fists, knees and rifles, hooded and subjected to mock executions by Libyan troops and secret police.
Ghaith Abdul-Ahad, an Iraqi national, and Andrei Netto, a Brazilian journalist, were also taken into custody on 2 March.
Netto was released last week, but Abdul-Ahad, an award-winning correspondent, was held until Wednesday.