Half-built US nuclear plant to be completed in Alabama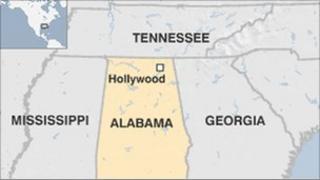 A plan to complete work on a US nuclear reactor at a half-built plant in Alabama has been approved, more than 20 years after construction was halted.
The Tennessee Valley Authority approved the $4.9bn (£3bn) plan to restart construction, which stopped in 1988 amid declining power demand estimates.
The Bellefonte Nuclear Plant is expected to be operational by 2020.
The news comes amidst increased scrutiny over nuclear power following a partial meltdown at a reactor in Japan.
"Making Bellefonte a productive asset with state-of-the-art equipment will add an additional supply of clean, base-load power to TVA's generating mix," said Tom Kilgore, chief executive of the Tennessee Valley Authority (TVA).
Mr Kilgore added that TVA, the country's largest public power provider, would make safety modifications from an extensive review of the radiation crisis in Fukushima, Japan.
The plant, located in the town of Hollywood, is about 55% complete and will be leased and operated by TVA, the company said.
The TVA's unanimous approval to restart construction at the complex comes at a time when other countries are shying away from nuclear power and shutting down plants.
On Thursday, Board Chairman Dennis Bottorff first questioned whether it was wise to restart construction on a plant that met the safety standards of the 1970s.
Ultimately he called the vote "the right thing to do".
Chief Operating Officer Williams McCullum Jr said the TVA would have to prove the plant met all the necessary updates since construction began on the facility in 1974.
The US currently has 103 nuclear reactors in operation, but none have been completed since 1996, according to the New York Times.