Canadian mum sues son for support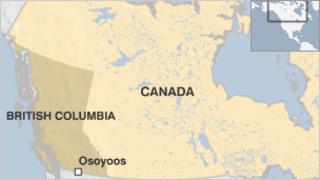 A Canadian man who is being sued by his estranged mother for financial support is trying to have the case thrown out.
Ken Anderson, 47, says his parents left him when he was a teenager in the western province of British Columbia, according to Canadian media reports.
Shirley Anderson, who is in her 70s, sued him in 2000 under a rarely used provincial law that entitles parents to maintenance from offspring.
British Columbia's Supreme Court has reserved judgment.
Ms Anderson has been seeking C$750 (£480) a month each from her son and two of his siblings.
Mr Anderson says he was left behind at 15 when his parents and younger brother moved from the British Columbian town of Osoyoos to the province's Kootenays region.
"We don't have a relationship. I haven't talked to her in years and years and years," Mr Anderson told the Canadian Broadcasting Corporation.
His lawyer, Stanley Schwartz, asked a judge to throw out the case because he said Ms Anderson had not submitted financial documents ordered by the court.
The case was brought under a section of British Columbia's Family Relations Act, which says parents "dependent on a child because of age, illness, infirmity or economic circumstances" are entitled to support from their adult offspring.
In 2007, legal professionals recommended that this section of the statute be repealed.