Canada clinic in infection alert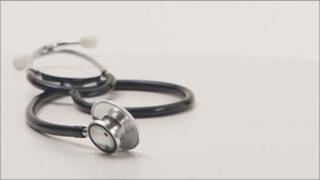 Canadian health officials are alerting 6,800 patients of an Ottawa endoscopy clinic that they may have been exposed to HIV and hepatitis.
Ottawa Public Health says they are aware of no infected patients as a result of "lapses in infection control" at the private clinic.
Authorities have been investigating the facility for several months.
As officials do not know when the lapses began, the investigation covers a 10-year span of patient appointments.
Letters have been sent to those affected, advising them to go for blood tests.
'Sincere regret'
Health officials say there is a less than one-in-1m chance someone could have been infected with hepatitis B, less than one-in-50m for hepatitis C, and a less than a one-in-3bn chance of HIV infection.
They held a news conference on Saturday to disclose that an inspection in late spring had discovered lax cleaning of medical instruments at an unnamed clinic in Ottawa.
But critics pointed out that the lack of specific information would alarm anyone who had used a medical clinic in the Canadian capital over the past decade.
Dr Isra Levy, Ottawa's medical officer, told Canadian media that it was therefore decided on Monday to identify the clinic and doctor involved.
Public health officials said in a press release that some infection-prevention and cleaning protocols had not always been followed at the endoscopy clinic, which is run by Dr Christiane Farazli.
An endoscopy is a medical examination that involves inserting a tube with a camera into the body.
The investigation began after an inspection in May by the College of Physicians and Surgeons of Ontario.
Dr Farazli, a gastroenterologist since 1976, has never been professionally disciplined or found unfit to practise.
In a statement, Dr Farazli said: "I sincerely regret that the issues that were identified in my facility occurred and I apologise for any inconvenience or anxiety that patients may experience upon receiving this notification."