Aruba suspect Gary Giordano to be freed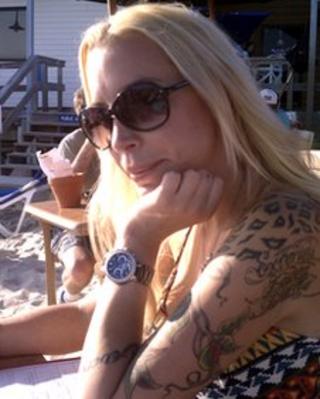 A judge on the Caribbean island of Aruba has ordered the release of a man held since August over the vanishing and presumed death of a US woman.
Prosecutors are appealing the decision to release Gary Giordano on Tuesday and let him leave the island.
The 50-year-old says Robyn Gardner was swept out to sea while snorkelling.
But police said there were inconsistencies in Mr Giordano's story, and it emerged he had taken out a life insurance policy on the 35-year-old.
Prosecutors, however, have no body or murder weapon.
Mr Giordano and Ms Gardner, who reportedly met on a swingers' website, are both from the US state of Maryland.
After Friday's ruling, Ms Gardner's boyfriend, Richard Forester, also from Maryland, was quoted by the Associated Press news agency as saying: "I'm just going to... hope the FBI has something on [Mr Giordano]."
If he returns to the US, Mr Giordano, an employment agency owner, could still face a grand jury indictment.
Mr Giordano was detained at the airport on 5 August as he was about to leave Aruba.
His detention has been extended several times since then.
But the Aruban judge refused prosecutors' arguments on Friday that they had enough circumstantial evidence to hold him for another 30 days.
"We are determined to get to the truth of this," said prosecutor Taco Stein.
But Mr Giordano's legal team said there was no trace of a crime.
Lawyer Chris Lejuez said: "It is time to give someone the benefit of the doubt, especially when nothing is found to concretely accuse him."