FAA head Randy Babbitt resigns after drink-drive arrest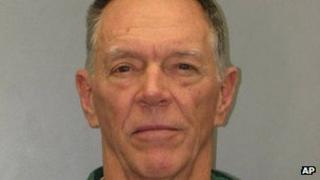 The head of the US Federal Aviation Administration has stepped down following an arrest for drunk driving in Virginia.
Randy Babbitt, who had led the US airline safety regulator since 2009, said his resignation has been accepted by Transport Secretary Ray LaHood.
Mr Babbitt, 65, who was in the middle of a five year term with the FAA was arrested on Saturday.
On Monday, he was placed on leave after US officials learned of the charges.
In his resignation statement Mr Babbitt did not mention his arrest, but said he would not "let anything cast a shadow" over the FAA.
Safety critical
Fairfax City police, who arrested Mr Babbitt, said they spotted the official driving on the wrong side of the road around 20:30 local time on Saturday.
Mr Babbitt, who lives in nearby Reston, Virginia, was the only person in the vehicle and co-operated with officials.
The transportation department announced on Monday that Deputy Administrator Michael Huerta, formerly the managing director of the 2002 Olympic Winter Games in Salt Lake City, Utah, would serve as acting administrator.
"I am confident in their ability to successfully carry out all of the critical safety initiatives underway and the improvements that the FAA has planned," Mr Babbitt said in a statement.
Mr Babbitt served as a pilot for 25 years, and became president of the Air Line Pilots Association.