Guatemala STD report urges future payouts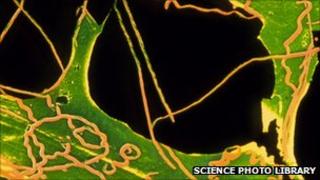 A US bioethics panel says victims harmed by future research should be compensated, after revelations of abuse in a US-funded programme in Guatemala.
It said agencies involved in research should be more transparent, though they were protected by federal ethics rules.
Some 1,300 Guatemalans were infected with sexually-transmitted diseases without their knowledge in the 1940s.
Eighty-three people died during the research, prompting President Barack Obama to demand an investigation.
In commissioning the report, Mr Obama said what happened in Guatemala was a "sobering reminder of past abuses".
"The Commission is confident that what happened in Guatemala in the 1940s could not happen today", Presidential Commission for the Study of Bioethics Issues chairwoman Amy Gutmann said in a statement.
But there was a "strong ethical case" for compensating people injured in future research, she said.
'Dark chapter'
In its final report, the bioethics panel said current regulations should be able to protect the rights and welfare of subjects.
But many federal offices "could not provide basic data about the research they support", it said.
The report highlight problems at the Pentagon, which it said took seven months to prepare information on specific studies it supported.
"There is still a need for more transparency and public access to information about federally supported human subjects research," Dr Gutmann said.
The report makes 14 specific recommendations to agencies, but notes that similar recommendations made over the past 20 years have resulted in "no clear response" from the federal government.
Earlier this year, the same commission officially condemned the Guatemalan research, calling it a "dark chapter of our medical history".