NY Daily News hires ex-News of the World ed Colin Myler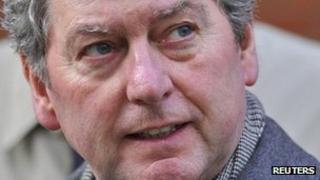 Colin Myler, the last editor of the News of the World, has been named top editor of the New York Daily News.
The Daily News, a tabloid, is a direct competitor to Rupert Murdoch's New York Post, where Mr Myler previously worked as executive editor.
He replaces editor-in-chief Kevin Convey as the company moves towards a more digital operation.
Mr Myler led the News of the World when it was closed in July 2011 amid an escalating scandal over phone hacking.
He has since testified about the paper's involvement in the phone hacking scandal before the UK's Leveson inquiry into press standards.
He told the inquiry that he feared there were "bombs under the newsroom floor", referring to the prospect that there may have been widespread wrongdoing at the paper in the past.
Circulation war
Mr Myler took over editing the News of the World in January 2007, succeeding Andy Coulson after royal editor Clive Goodman and private investigator Glenn Mulcaire were jailed for illegally accessing the voicemails of royal aides.
But Mr Myler denied the News of the World had carried out a "cover-up" by paying out £425,000 ($660,000) plus costs to settle a case.
He worked at the New York Post from 2001 until 2007 after resigning from the Sunday Mirror in the UK, another Murdoch tabloid competitor.
He will begin at the Daily News, owned by real estate and media magnate Mort Zuckerman, on 10 January.
Both the Daily News and the Post's daily circulation are among the top 10 in the US. The Daily News has a circulation over 600,000 to the Post's 512,000, according to the Audit Bureau of Circulations.