New Jersey backs gay marriage law amid veto threat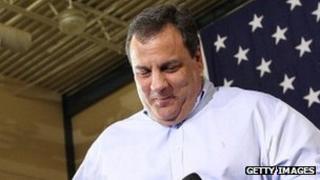 Legislators in the US state of New Jersey have passed a bill legalising same-sex marriage, but Governor Chris Christie has vowed to veto the measure.
The state's Assembly approved the bill 42-33, after the Senate passed the bill on Monday.
Mr Christie and most state Republicans say they want gay marriage put to a popular vote.
Democrats who support the bill say gay marriage is a civil right and should not be subject to a referendum.
Last week, Washington state Governor Christine Gregoire signed her own state's bill, making it the seventh state in the US to legalise same-sex marriages.
Opponents have promised to bring the law to a referendum.
New Jersey allows same-sex couples to register under civil unions, but the state's own review commission has since found problems with the law.
Mr Christie has promised "very swift action'' on the bill.
The measure would need several Republican votes in each legislative house to override the governor, and is unlikely to gain those votes.