Joe Biden unveils plans to expand US broadband spectrum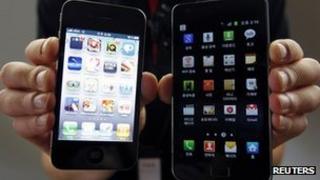 The White House has called for the US wireless broadband spectrum to be nearly doubled over 10 years.
A report unveiled by Vice-President Joe Biden says the measure would boost public safety and accommodate the surge in wireless data traffic.
Last week, a Payroll Tax Extension bill passed by Congress included a public safety broadband network provision.
The report predicts that use of wireless data will increase 20-fold between 2010 and 2015.
The rollout of the new spectrum would be used "to speed wireless communication, and to fulfil a promise made to first responders after 9/11 that they would have the technology they need to stay safe and do their jobs", the vice-president said.
Mr Biden also announced the creation of a dedicated broadband network for law enforcement and emergency services to communicate with each other.
Auctions
The report, entitled The Economic Benefits of New Spectrum for Wireless Broadband, predicts a "spectrum crunch", or a shortage of broadband capacity if the country fails to increase its wireless spectrum.
It notes an explosion in individual use of wireless data, through smartphone apps, email, and video streaming, and suggests that there is no sign that the growing use of data will slow.
AT&T has noted a 30-fold increase in mobile data volumes since the introduction of Apple's iPhone in 2007, according to the report.
The document also calls for changes to the way spectrum is allocated, including auctions, and allotting more spectrum for unlicensed uses - a move that could spur development of new wireless technology.
The auctions and the new network for emergency responders were passed as part of a deal struck by Congress to extend a payroll tax holiday until the end of the year.
The measure, which would affect 160 million Americans, would be partly paid for by the funds generated in the spectrum auctions.