Rejected husband kills family in Ohio restaurant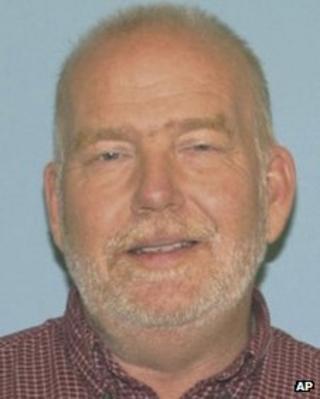 A man shot and killed his daughter and wife after she said she was leaving him at a crowded restaurant in the US state of Ohio, police have said.
Kevin Allen shot dead Katherina Allen, 42, and daughter Kerri Allen, 10. According to police records, it had been Kerri's birthday.
In Thursday's attack, Allen, 51, also shot and wounded their other daughter, Kayla, 10, before police killed him.
Kayla was in a critical condition on Friday, said hospital officials.
Mrs Allen had called police from the restaurant in Brooklyn, Ohio to say she feared her husband would become violent because she had told him she was leaving him.
Allen left the Cracker Barrel restaurant before returning with a gun and opening fire on his family, according to witnesses.
Police Chief Scott Mielke said officers arrived to find an armed Allen leaving the restaurant, and they shot him dead when he refused to surrender.