Dharun Ravi freed from jail after 20 days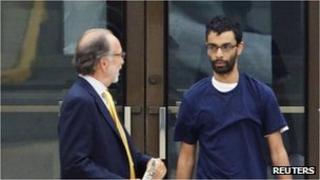 A former US university student who used a webcam to secretly stream pictures of his roommate kissing another man has been released from prison.
Dharun Ravi served 20 days of his 30-day sentence, although he could have stayed out of jail while his case is being appealed.
Ravi, 20, was convicted in March of bias intimidation, a hate crime.
His roommate, Tyler Clementi, killed himself days after his gay encounter was filmed in September 2010.
Ravi was given five days off his term for good behaviour and five for working.
Federal immigration authorities said on Monday he would not be deported to his native India, where he lived until he was five years old.
Ravi still faces three years of probation, more than $11,000 (£7,000) in fines and 300 hours of community service.