Your questions to Mark Mardell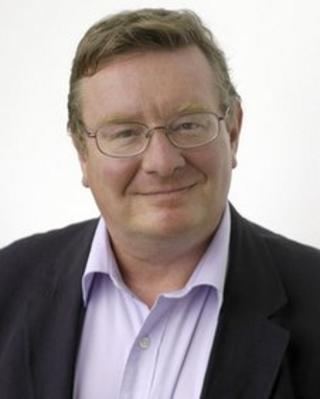 US President Barack Obama has delivered his State of the Union address, his first since being re-elected, to a joint session of Congress.
BBC North America Editor Mark Mardell covers the ins and outs of American political life, from the manoeuvrings of the Obama administration to Beltway horse-trading and key electoral races.
We were planning to join Mark for a live Twitter chat on Monday 11 February. This has been postponed, please keep an eye on this page for further announcements.
We hope to do the Q&A later this week.
Please continue to send your questions for Mark using the web form below.
On Twitter, tweet your question using the hashtag #AskBBCMark.
To follow the Q&A live, go to Mark's Twitter page - you don't need to have used Twitter before or have a Twitter account to see it, just click this link: @BBCMarkMardell.
On Facebook, you can send your questions via the BBC News page or the BBC World News page.
On Google+, you can send questions via the BBC News account.
Mark will be answering your questions directly from his Twitter account @BBCMarkMardell.
When it's over, we'll collect together all the questions and answers and publish them on this page of our website.
Although Mark will try to answer as many questions as he can, he won't get to all of them. Questions will be tweeted immediately before the answer, and might therefore be edited for brevity.