FAA to close 149 air traffic towers as budget cuts bite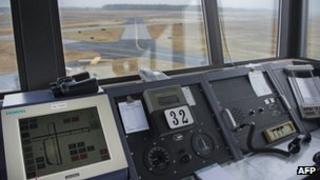 The US aviation authority plans to close 149 air traffic control towers in response to steep budget cuts that took effect this month.
Towers will close at small airports but the facilities will remain open, the Federal Aviation Administration said.
Pilots will have to co-ordinate takeoff and landing by themselves after 7 April using a shared radio channel.
The towers marked for closure are all staffed by private contractors. Critics say the move will compromise safety.
"We heard from communities across the country about the importance of their towers and these were very tough decisions," Transportation Secretary Ray LaHood said in a statement.
But he said the closures of the control towers were an unavoidable response to the spending cuts known in Washington as the sequester.
On 1 March, $85bn (£56bn) was cut from this year's budget after Congress failed to reach a budget deal.
FAA officials said they would work to ensure safe operations at the affected airports.
The affected airports are spread across the country. Some are smaller airports in densely populated areas, a list released by the FAA shows.
Overall, the agency must find $637m in savings through the end of the fiscal year, 30 September.
Towers were only recommended for closure if it posed no threat to national security and if the agency forecast little economic impact beyond the affected local community, the FAA said.