New York 'gambling nun' guilty in $130,000 church thefts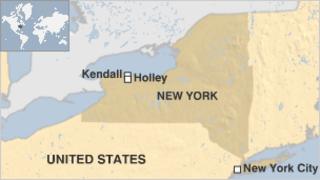 A Catholic nun has pleaded guilty to stealing nearly $130,000 (£85,000) from rural churches in the US state of New York to fuel a casino gambling addiction, police have said.
Sister Mary Anne Rapp, 68, was arrested in November when the theft was uncovered during a routine audit.
The nun, of the order of the Sisters of St Francis, said she stole the money between 2006-2011.
She is due to be sentenced on 1 July and could face six months in jail.
She may also have to pay "reasonable restitution" for the money she spent at casinos in western New York, according to the Daily News of Batavia newspaper.
Sister Rapp, a nun for almost five decades, has agreed to a plea deal with prosecutors, the newspaper reported.
She was placed on leave in 2011 and agreed to attend addiction treatment.