US radio host self-help couple in suicide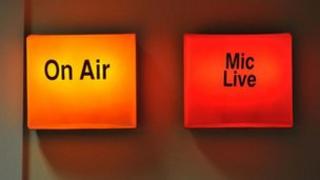 A US couple who hosted a radio show called The Pursuit of Happiness took their own lives by asphyxiation, US authorities say.
John Littig, 47, and Lynne Rosen, 45, were found in their New York home on Wednesday.
They both left notes. Littig said they wanted to die together and Rosen apologised to her family, police said.
Radio station WBAI tweeted: "RIP Lynne Rosen + John Littig. Partners on the air and in life."
The station aired Rosen's monthly radio show The Pursuit of Happiness, on which Littig would regularly appear.
Life coaches
The couple were partners in a self-help venture called Why Not Now, their website says.
It says Rosen was a life coach, speaker and consultant, while Littig was described as a motivational speaker, workshop facilitator and life coach.
It is not clear why the couple, who were known for giving advice and life lessons, decided to kill themselves.
In one YouTube clip, they can be seen discussing a quote attributed to former US First Lady Eleanor Roosevelt: "Do one thing every day that scares you."
"People get scared to make changes and step outside of that comfort zone, right, John?" Rosen says.
Littig responds: "Stepping outside your comfort zone is very important. Or alternatively, you can start to get comfortable with change."