Arizona congresswoman Kyrsten Sinema becomes 'Ironman'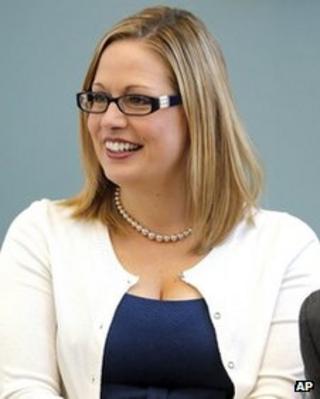 An Arizona lawmaker has become the first sitting member of Congress to complete an Ironman triathlon, organisers of the event say.
Kyrsten Sinema, 37, finished Sunday's race near Phoenix in 15 hours, 12 minutes and 34 seconds, comfortably under her target time of 16 hours.
The event comprises a 2.4-mile (3.8-km) swim, a 112-mile cycling ride and a marathon run.
The Democrat said she did not even know how to swim when she began to train.
But the first-term lawmaker hired Olympic butterfly gold medallist Misty Hyman as her coach.
A spokesman for Ms Sinema said she was returning to Washington DC on Monday after the race.