Noah replaces Jacob as top US male baby name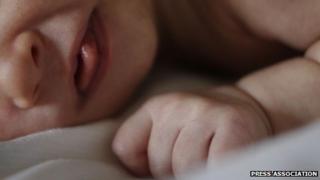 Jacob has lost its spot as the most popular name for newborn American boys after 14 years, knocked from its place by Noah, the government has said.
Data released by the Social Security Administration indicates the name Jacob fell to number three in 2013.
Sophia remained the top girls name for the third year in a row, while Liam and Emma took second place.
Over the last 100 years, Michael has held the top spot 44 times, while Mary has ranked number one 42 times.
The other top-ten baby names of 2013 were Mason, William, Ethan, Michael, Alexander, Jayden and Daniel for boys, and Olivia, Isabella, Ava, Mia, Emily, Abigail, Madison and Elizabeth for girls.
Jacob and Emily have thus far proven the most popular name of the 2000s.
Michael and Jessica were at the top in the 1990s and the 1980s.