US 'hoarder' killed as home collapses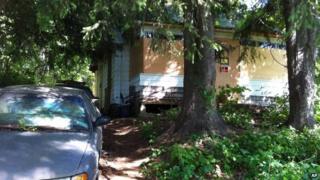 A Connecticut woman has been crushed to death after the weight of her ceiling-high clutter collapsed the ground floor of her home.
The state medical examiner's office told the BBC that Beverly Mitchell, 66, died of traumatic asphyxia.
She was found in her Cheshire home a day after police began clearing debris with a digger.
Police described Mitchell as a hoarder and believe she may have been dead for at least a week.
They are still searching for a next-of-kin.
A postman asked police on Thursday to check on Mitchell as her post had been piling up, Cheshire police said.
Police went into the home that day but could not find her and assumed she was not home.
They did not immediately realise the floor had collapsed because they only saw ceiling-high clutter along the walls and waist-high clutter in the rest of the house, police Sgt Kevin O'Donnell said.
On Friday, police saw the ground floor had caved into the basement. They cut a hole in the side of the house and began removing the debris.
Mitchell was not found until Saturday afternoon.
Fire officials said the home may have been weakened by water leaking through holes on the roof.
Sgt O'Donnell said police had checked on Mitchell's welfare several times over the past few years, but she refused help from social service providers every time.
"She was a recluse," he told the Cheshire Citizen. "We weren't sure she was in the building. She has a history of leaving and not telling anyone."