Guam governor backs same-sex vote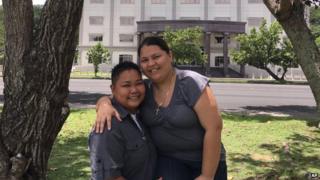 The governor of Guam has backed a referendum on whether the Pacific island should become the first US territory to allow same-sex marriage.
The decision comes two days after a couple filed a lawsuit when they were denied a marriage licence application.
Governor Eddie Calvo has called for a referendum to finally decide the issue, which has sharply divided the public.
In 2009 the Guam legislature failed to pass a bill legalising civil unions between gay couples.
"Marriage is a fundamental right which cannot be denied based on gender," Attorney General Elizabeth Barrett-Anderson said in a letter directing a government agency to process licences.
Legislation is pending for another US territory, Puerto Rico, which would overturn the definition of marriage as between a man and a woman.