Will you be going to see Donald Trump's inauguration?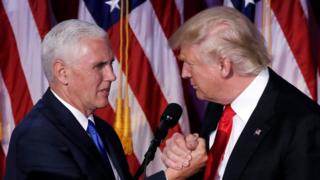 On 20 January 2017 Donald Trump will become the 45th President of the United States of America. Will you be travelling to Washington DC to see him take the oath of office?
The inauguration itself will take place in front of the Capitol building with former presidents, cabinet members congressmen and women, governors and the joint chiefs of staff all in attendance.
While the political and celebrity guests get a prime spot on the inauguration platform, hundreds of thousands of people from around the country will line the National Mall to watch the event.
US President-elect Trump has already encouraged supporters to make the journey to the capital. Will you be going?
Are you a Trump supporter planning to go to Washington DC for the inauguration? Would you like to take part in the BBC News coverage? If so we want to hear from you.
We'd like you to video your journey to Washington and share your thoughts on the inauguration itself. To take part, send us your name, location and contact telephone number, and tell us why you're going to Washington and we'll be in touch.
Email your details to haveyoursay@bbc.co.uk