What next for Daca 'Dreamers'?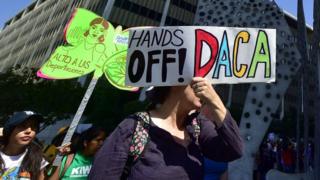 US President Donald Trump appears poised to strike a bipartisan deal that could allow some young undocumented immigrants to remain in the country.
Last week he decided to scrap an Obama-era programme shielding them from deportation.
But Democratic leaders Nancy Pelosi and Chuck Schumer say they have agreed with him to "enshrine the protections of Daca into law quickly".
Mr Trump said they were "fairly close" to a deal, if border security measures are included.
What is Daca?
The Deferred Action for Childhood Arrivals (Daca) programme affects an estimated 800,000 young people who entered the US without documents as children.
Most of them are from Mexico and other Latin American countries.
A 2012 executive order created by former President Barack Obama shields the so-called "Dreamers" from deportation and provides work and study permits.
In order to qualify for Daca, applicants under the age of 30 are required to submit personal information to the Department of Homeland Security, including addresses and phone numbers.
They must go through an FBI background check and have a clean criminal background, and either be in school, recently graduated or have been honourably discharged from the military.
In exchange, the US government agrees to "defer" any action on their immigration status for a period of two years.
Who has to leave?
Right now it is not clear who - if anyone- will have to leave.
Mr Trump's plan was to allow those with current work permits to stay for up to two years, but bar companies from renewing those permits or issuing new ones.
However, Mr Trump said he would delay the cancellation for six months in an effort to give Congress enough time to enact a replacement plan for Daca recipients.
But as Republicans have been unable to agree a way forward on immigration for years.
Officials said existing Daca recipients whose legal status expires by March 2018 will still be able to renew their two-year period of legal status as long as they apply by early October.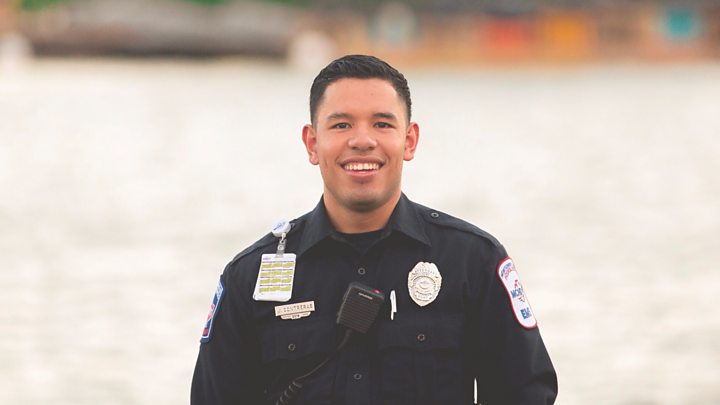 Who is for and against ending Daca?
Two out of three US adults back Daca, according to a recent survey.
Democrats strongly support the programme, and are joined by moderate Republicans.
Republican House Speaker Paul Ryan said: "These are kids who know no other country, who were brought here by their parents and don't know another home."
Apple CEO Tim Cook tweeted: "250 of my Apple co-workers are #Dreamers. I stand with them. They deserve our respect as equals and a solution rooted in American values."
But President Trump's right-wing supporters are infuriated by the suggestion that he could ultimately protect Daca recipients.
During his campaign he repeatedly said all undocumented immigrants would "have to go".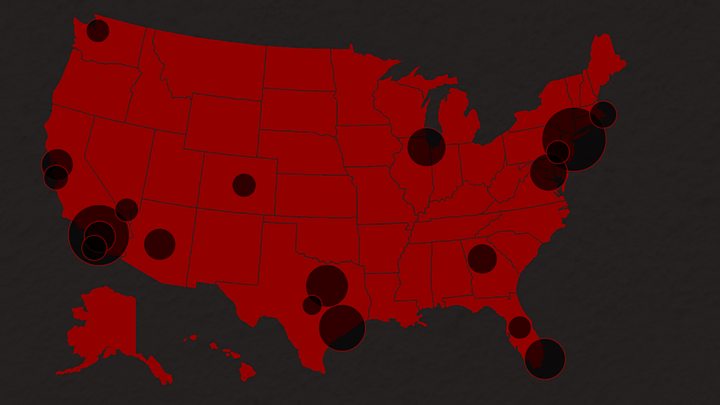 What happens now?
If the programme is dismantled, the so-called "Dreamers" would again become undocumented, losing their work permits, health insurance and in some states, their driver's licences.
If their protections were "enshrined into law", as announced, that could mean the resurrection of Daca or a similar programme.
The Bridge Act, introduced earlier this year but not yet voted on, would extend Daca protections for three years while Congress negotiated a permanent replacement plan.