Cardinal Dolan responds to Bannon's 'insulting' remarks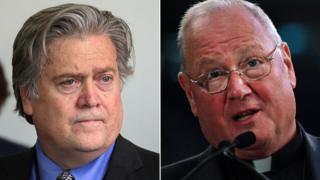 Steve Bannon's remarks on the Catholic Church backing a US immigration scheme because immigrants fill the pews are "insulting", a US cardinal has said.
New York-based Cardinal Timothy Dolan fired back after the ex-White House chief strategist said Catholics had an "economic interest" in US immigration.
He was referring to the Deferred Action for Childhood Arrivals (Daca), which President Donald Trump ended this week.
The Obama-era policy offers protections to young, undocumented immigrants.
Cardinal Dolan, the Pope-appointed Archbishop of New York who supported the programme, said on Thursday he was "befuddled" by Mr Bannon's comments.
"I don't really care to go into what I think is a preposterous and rather insulting statement, that the only reason we bishops care for immigrants is for the economic because we want to fill our churches and get more money," he told Sirius XM's Catholic Channel.
"That's insulting and that's just so ridiculous that it doesn't merit a comment."
Daca, which was introduced by former President Barack Obama in 2012, allowed some 800,000 so-called "Dreamers" to apply for work and study permits under a policy which, critics said, amounted to an amnesty for illegal immigrants.
On Tuesday, US Attorney General Jeff Sessions announced the end of the Obama-era programme, giving Congress six months to craft new legislation to replace the policy.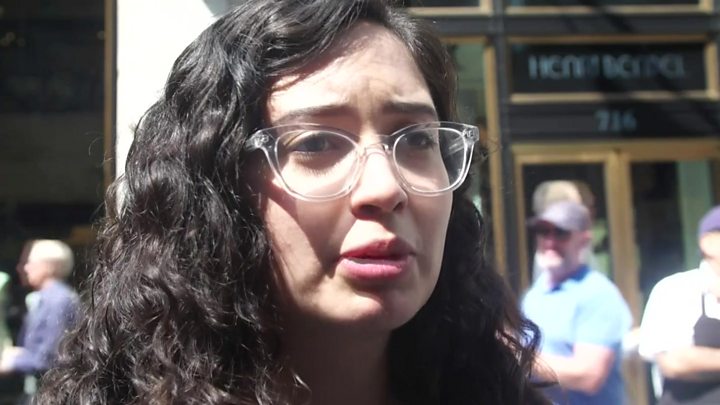 In an interview with CBS News' 60 Minutes programme, Mr Bannon defended Mr Trump's decision and said the Catholic Church had "been terrible" on the issue.
"They need illegal aliens to fill the churches," he said in the interview, set to air on Sunday. "They have an economic interest in unlimited immigration."
Mr Bannon added that he respected Cardinal Dolan and the Catholic Church, but that immigration was "not about doctrine" and rather "about the sovereignty of a nation".
"In that regard, they're just another guy with an opinion", he said.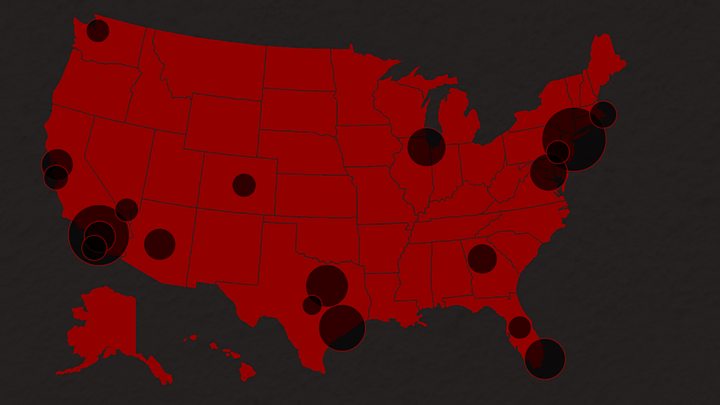 Cardinal Dolan shot back, saying it was not an issue of Catholic doctrine but a Biblical one.
"The Bible is so clear, so clear, that to treat the immigrant with dignity and respect, to make sure that society is just in its treatment of the immigrant is Biblical mandate."