US judge Alex Kozinski resigns for sexual misconduct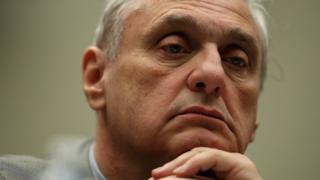 A well-known US federal judge announced his retirement on Monday after several women alleged he subjected them to inappropriate sexual behaviour.
Judge Alex Kozinski has been accused of inappropriate touching and lewd comments by 15 women, according to a Washington Post report.
The 67-year-old judge said he will step down because the accusations are not good for the judiciary.
Mr Kozinski apologised in a statement.
"It grieves me to learn that I caused any of my clerks to feel uncomfortable; this was never my intent," he said.
"For this I sincerely apologise."
A law professor at the University of California, Irvine, Leah Litman, told the Post that the judge had pinched her leg and talked about just having had sex before they appeared on a panel together.
Retired judge Christine Miller said Mr Kozinski reportedly grabbed her breasts during a car ride after she declined to go to a motel and have sex with him in 1986.
A lawyer, who was not identified, said Mr Kozinski approached her and kissed her on the lips with no warning in 2008.
"I may not have been mindful enough of the special challenges and pressures that women face in the workplace," the statement by Mr Kozinski said.
Mr Kozinski was a judge on the ninth US Circuit Court of Appeals. He was appointed by US President Ronald Reagan in 1985.